This is one of BCE's most impressive air hockey tables, with this sturdy black 6ft air hockey table you can safely place it in any room in your house and it will still look gracfully stuning.

One of the best qualities of this top air hockey table is its adjustable table legs, the BCE 6ft air hockey table comes with adjustable leg levellers which allow you to adjust the tables legs for any surface. This BCE air hockey tables legs can be adjusted for even the most irregular floor surface, giving you the option to play anywhere you want without having to find a way of leveling your air hockey table to play.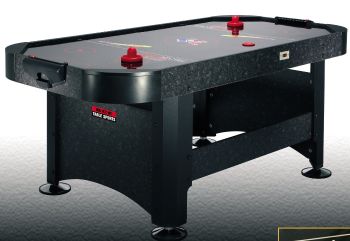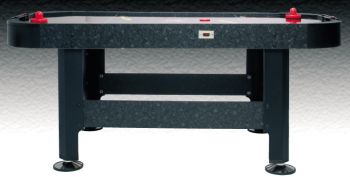 Table Dimensions

Length: 183cm

Width: 91cm

Height: 81cm

Get free home delivery when you order the BCE 6ft Air Hockey Table from Splash and Relax!